1. Training of Trainers (First Phase)
Trainee: Total 37 Smart Farmers
Training Topics
Farm Visit 
Presentations on Digital Agriculture, Smart Farming, Standardization and Agro-Business.
Installation, Use and Application of Sensors and Equipment of Smart Lab, Fish Pond and Agro-Health Lab including soil sensor, water sensor, air sensor, light sensor, weather station, soil nutrients measurement, brix measurement, fruit pulp hardness measurement, drip irrigation, automation of green house and fish pond, pesticide residue measurement. 
Storyboard and Content Creation
Evaluation: (12 Smart Farmers Participated)
Average Pre-test score: 3.2 out of 7.5 Score
Average Post-test score: 4.75 out of 7.5 Score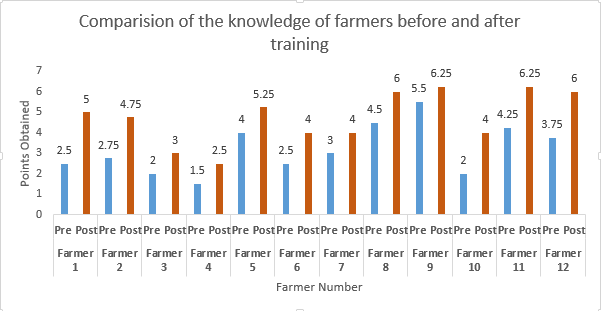 2. Training of Farmers (Second and Third Phase)
Trainee: Total 66 Farmers
Training Topics
Farm Visit 
Presentations on Digital Agriculture, Smart Farming, Standardization and Agro-Business.
Installation, Use and Application of Sensors and Equipment of Smart Lab, Fish Pond and Agro-Health Lab including soil sensor, water sensor, air sensor, light sensor, weather station, soil nutrients measurement, brix measurement, fruit pulp hardness measurement, drip irrigation, automation of green house and fish pond, pesticide residue measurement.
Evaluation:
26 Farmers Participated in the Pre and Post Evaluation
Average Pre-test score: 2.3 out of 7.5
Average Post-test score: 5.2 out of 7.5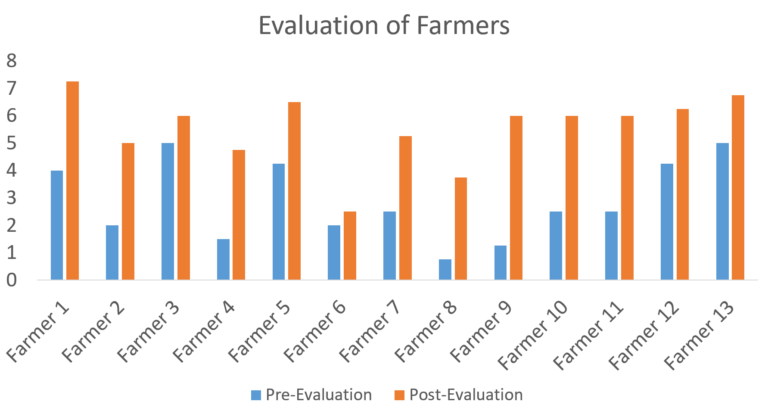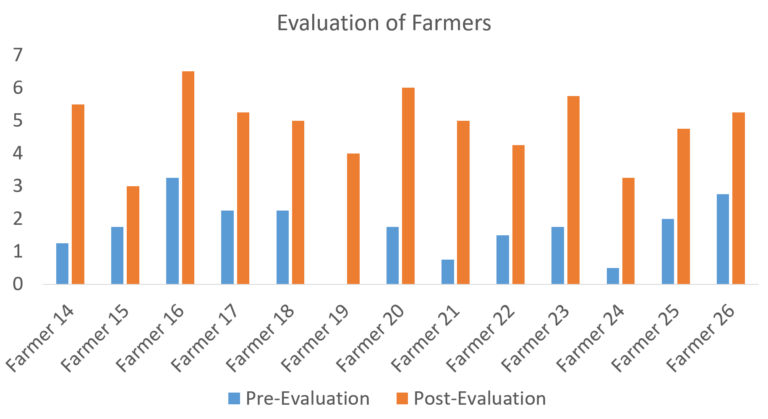 Trainee: Total 10 smart farmers from Nepal, Bhutan and Thailand
Training Topics
Hydrophonic Farm Visit
Sensor Use, Data Capture, Data Storage and Data Display
Soil pH and EC
Degree Brix Measurement of Fruits
Fish Pond Automation
RFID Tag, Temperature Sensor, Motion Sensor and Humidity Sensors and its installation and use.
Evaluation: 
Average Pre-test score: 9 out of 15
Average Post-test score: 10 out of 15