Université Lumière Lyon 2 (ULL), France
Partner ID : P1
       University Lumière of Lyon (ULL) is one of the leading French universities in multidisciplinary research. With its 45 research labs, ULL covers a broad range of research from Human and Social sciences to Technology and Industrial Engineering. ULL has many agreements around bi-lateral co-supervisions with laboratories over the world and an experience in terms of PhD students' exchange.
Website : https://www.univ-lyon2.fr/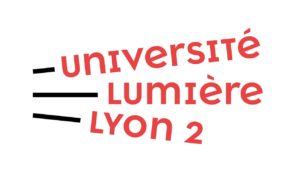 Contact person : Aicha SEKHARI

Address : 160 Boulevard de l'Universite, 69500 BRON,                                 France

 E-mail : aicha.sekhari@univ-lyon2.fr
University of the West of Scotland (UWS), UK
Partner ID : P2
      UWS is one of Scotland's most innovative universities with origins dating back to 1897. UWS began offering degree studies in the early 1900s and matured to University status in 1992. With over 17,000 students, it occupies an integral position within Scotland's proud tradition of excellence in education. It has a close co-operation with industry and commerce to reflect the latest thinking and trends in the marketplace and the demands of employers. All UWS students are actively encouraged to undertake study and placement mobility abroad as part of their studies. UWS has four academic schools, four campuses across the west of Scotland and one in London, and a network of research institutes. While UWS covers an enormous breadth of interests, it is grouped into three key themes – Health, Society, and Sustainability. UWS actively supports and encourages an interdisciplinary approach towards teaching and research.
Website : https://www.uws.ac.uk/

Contact person : Keshav DAHAL

Address : School of Engineering and Computing,                                         University of the West of Scotland, High Street,                           Paisley, PA1 2BE, Scotland, UK

E-mail : Keshav.Dahal@uws.ac.uk
Corvinus University of Budapest (CUB), Hungary
Partner ID : P3
       Corvinus University of Budapest defines itself as a research university oriented towards education, where the scientific performance of the academic staff measures up to the international standard and the students can obtain a competitive degree having a standard and knowledge content identical to similar-profile universities and acknowledged on the European Union's labour market and on a global scale.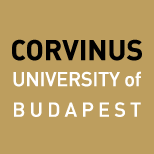 Contact person : András GABOR

Address : Budapest, Fővám tér 8., H-1093, Hungary

E-mail : andras.gabor@uni-corvinus.hu
Chiang Mai University, Thailand
Partner ID : P4
       Chiang Mai University is a public research university in northern Thailand founded in 1964. Its instructional mission includes undergraduate, graduate, professional and continuing education offered through resident instruction. Chiang Mai University ranks third in academics and fifth in research according to the Thailand Office of the Higher Education Commission. The international ranks are 67 in Asia.
Website : http://www.cmu.ac.th/en/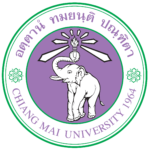 Contact person : Pradorn SUREEPHONG

Address : 239 Huaykaew Rd., Suthep, Muang,                                                Chiang Mai 50200, Thailand

E-mail : dorn@camt.info
Khon Kaen University, Thailand
Partner ID : P5
        Khon Kaen University (KKU) was established as the major university in the North-eastern part of Thailand in 1964 and has developed itself to become one of the top universities in Thailand. Khon Kaen University has recently become one of the nine national research universities in Thailand and an educational center in the Mekong sub-region. The university's major mission is to prepare future global citizens to work in a continually changing world. In addition, a number of outstanding research centres have been established on campus, all affiliated to the university and our networks. KKU has received international acclaim for research involving development of tropical breeds of animals and plants by the Plant Breeding Research Center for Sustainable Agriculture, the Herbal Health Products Research and Development Center, and the Research and Development Network Center for Animal Breeding. KKU is also the centerfor the river basin civilization and aims to promote the happiness and well-being of the communities, students and neighbouring communities, etc.
Website : https://eng.kku.ac.th/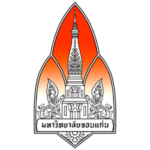 Contact person : Pongsutti PHUENSANE

Address : 123 Moo 16 Mittapap Rd., Nai-Muang,                                          Muang District, Khon Kaen 40002,Thailand

E-mail : pongphu@kku.ac.th
Kantipur Engineering College (KEC), Nepal
Partner ID : P6
          Kantipur Engineering College (KEC) was established in 1998 affiliated to Tribhuban University, with the basic objective of creating an excellent platform for providing excellent quality education for the engineering studies in Nepal. The College at present is one of the premier private engineering colleges in the country. At present, KEC is conducting BE programs in Civil,Computer and Electronics Engineering.
Website : http://kec.edu.np/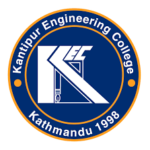 Contact person : Keshar PRASAIN

Address : Dhapakhel, Lalitpur P.O.Box: 8849 KTM.                                        Nepal

E-mail : kesharprasain@kec.edu.np
Acme Engineering College (AEC), Nepal
Partner ID : P7
        Acme Engineering College (AEC) is one of the leading educational institution of Nepal. It came to operation 7/7/2000 A.D. and registered as per private company act on 02/01/2003 A.D. It aims to provide quality education and has grown to become a leading centre for engineering education within a short span of its history. Since its establishment, it has gained national and international reputation for academic excellence in teaching and research. AEC believes in research based education and covers wide range of research in the field of engineering and technology. The college has produced many distinguished scholars on its various faculties contributing excellent performance to the different field of engineering community locally and abroad. It has strong linkages with many companies like Hydropower, Pharmaceuticals, Hospitals, agriculture and it has also tie up with many Universities abroad providing the better opportunities for academic and cultural exchange.
Website : http://acme.edu.np/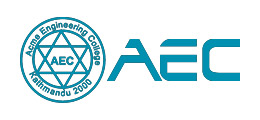 Contact person : Dhamendra MISHRA

Address : Sitapaila, Kathmandu, P.O.Box: 8849, Nepal

E-mail : mishra_dharmendra@hotmail.com
Royal University of Bhutan (RUB), Bhutan
Partner ID : P8
          The Royal University of Bhutan was launched on 2nd June 2003 to provide tertiary education in Bhutan by the Royal Charter and the Statutes with the aim to "disseminate knowledge and the advancement of learning through a balanced, well-regulated and sound tertiary education system for the economic and cultural development of the Kingdom of Bhutan and to promote the cultural enrichment, personal development and wellbeing of our people. The specific objectives of the University are to develop and provide programs of study at tertiary education level, of relevance and good quality which will fulfill the needs of the country for an educated and skilled population, and to promote and conduct research, to contribute to the creation of knowledge in an international context and to promote the transfer of knowledge of relevance to Bhutan.
Website : http://www.rub.edu.bt/index.php/en/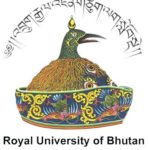 Contact person : Ugyen YANGCHEN

Address : Thimphu, 11001 Bhutan

E-mail : uyangchen.cnr@rub.edu.bt