Learn about Smart Agriculture
SUNSpACe is an Erasmus+ project co-financed by the European Union, coordinated by Université Lumière Lyon 2 and developed by a consortium made up of 8 institutions from Europe and Asia. This international cooperation alliance aims to provide an Education and Training System to help Farmers understand the use and usefulness of the new technologies. SUNSpACe offers an appropriate adaptive learning approach, tools and ready to use learning materials to be implemented in Smartfarm labs.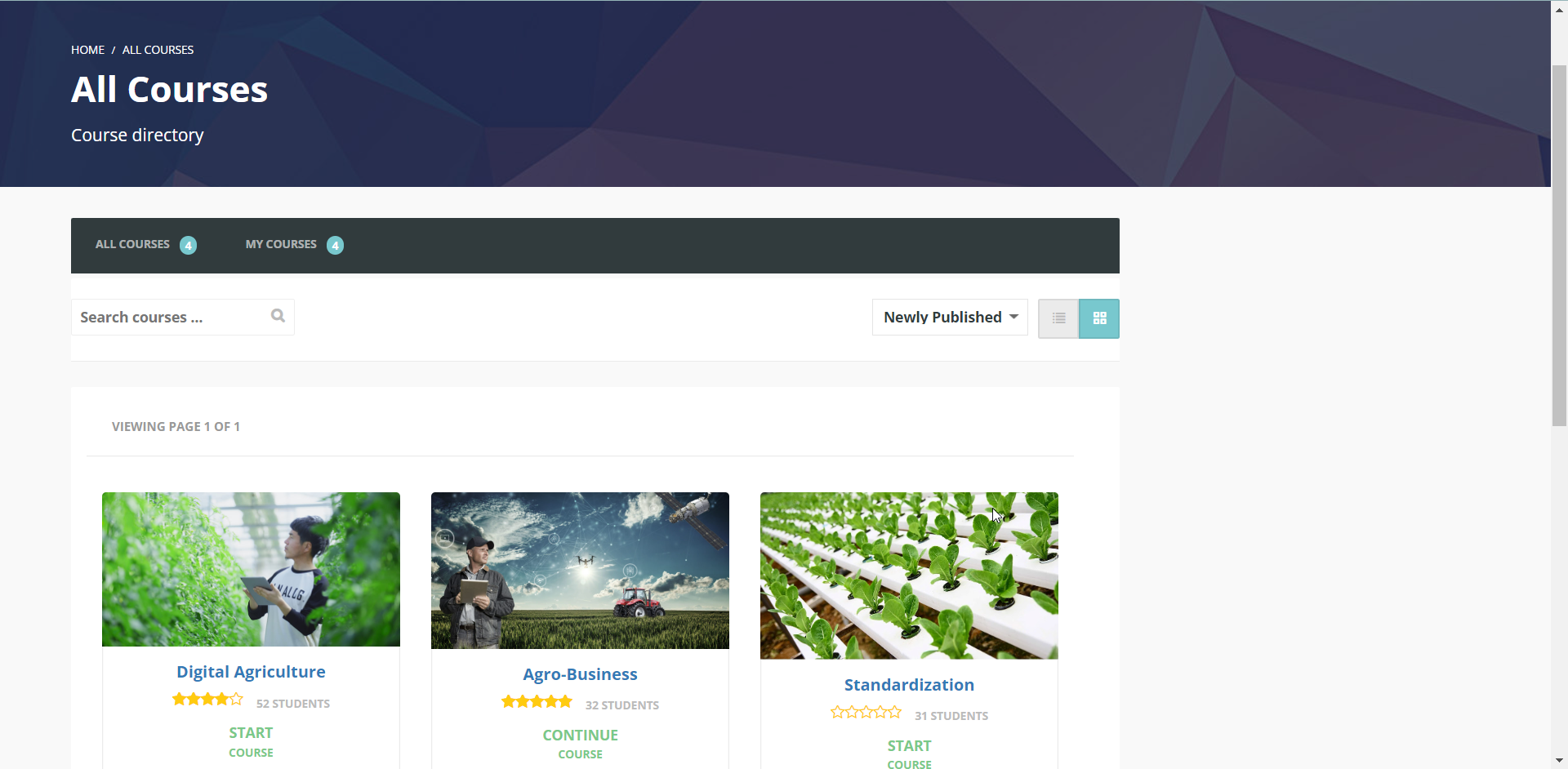 Learn all about Smart Agriculture
Discover about the importance of applying new technologies in the production of organic food, and learn how to structure your own business based on best practices, among many other things.
Discover the Real-life application of Smart Farming
Find out about the process to go from theory to practice, thanks to the implementation of the Smart Farming concept in the fields of Thailand, Nepal and Bhutan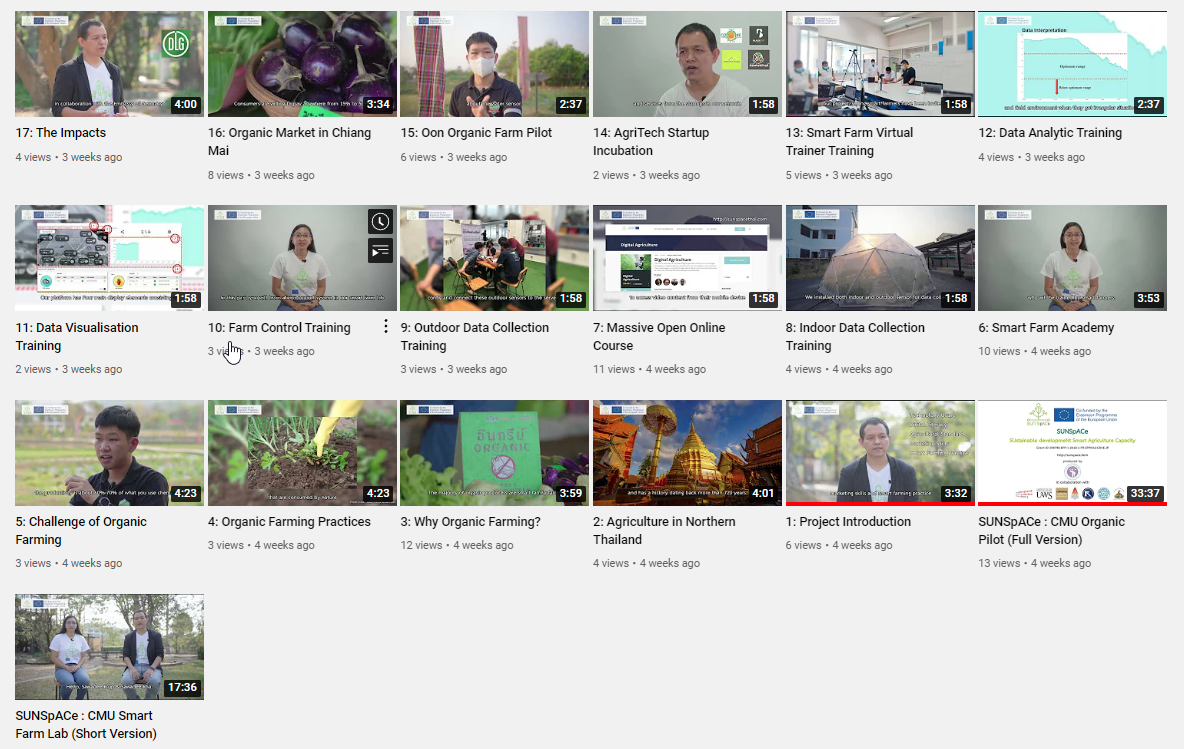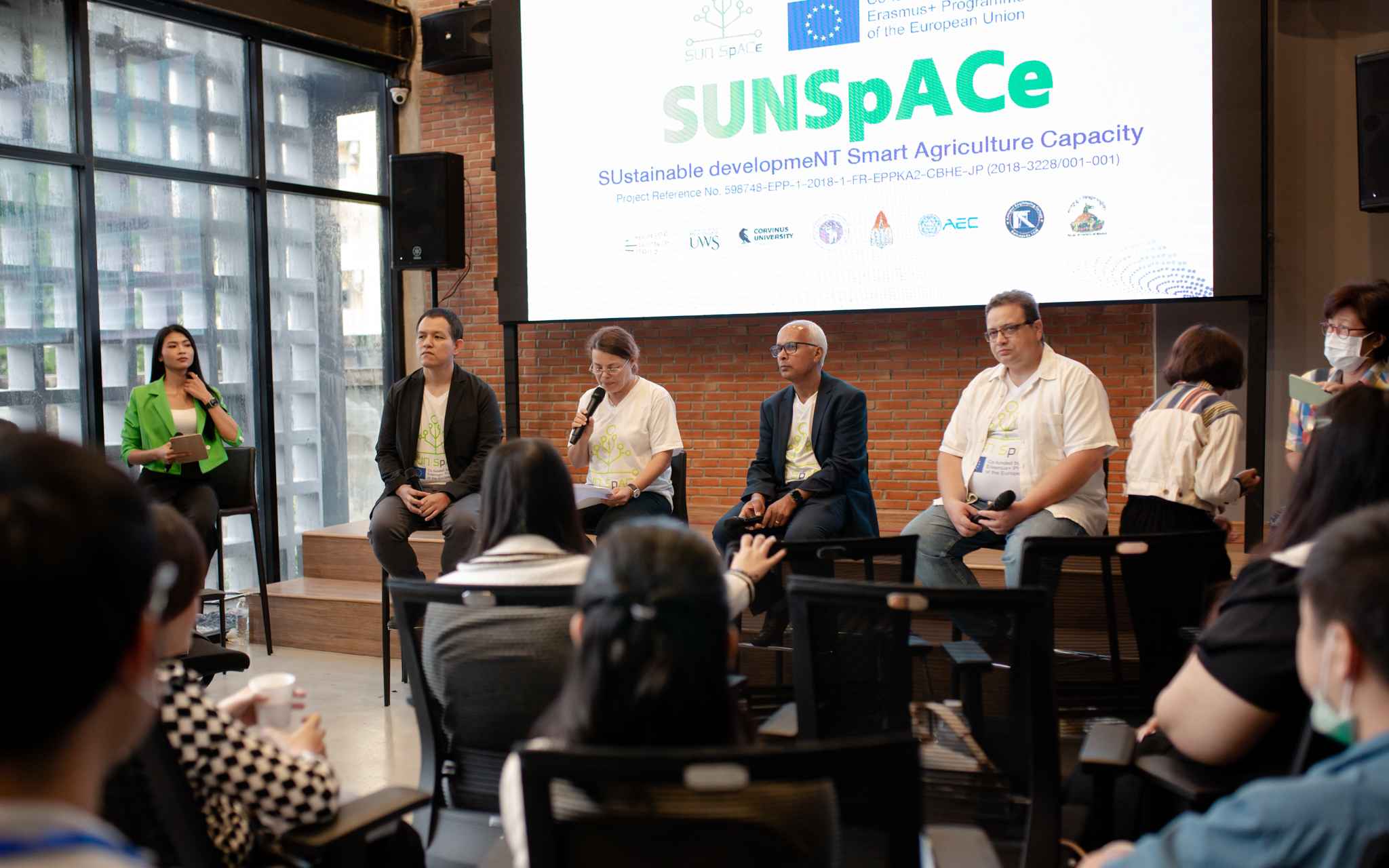 Take a look on the different activities performed by the consortium including project meetings and field visits in the partner countries.
"Smart farm is a concept of adoption smart technologies to collect and analyse data on the overall value chain which farmers can manage and operate their farm in real-time and reuse of data comprising plants, animals and soil to improve the quality of food."
Scientific Articles Published
Administrative staff trained