Training Participants (Trainees) : Total 26 (20 smart farmer; 3 academicians, 3 researchers)
Training topics
Internet of Things (IoT) in agriculture,
Smart monitoring and smart controlling,
Data processing,
Business modelling
Occupational health.
Demonstrations on the agro-meteorology station, soil pH and moisture sensors, and automation of irrigation systems (drip and sprinkler).
Field visits to Chimipang Royal Project, Othbar Mountain Horticulture Promotion project, and Integrated Organic Farm,
Evaluation:
         Minimum Pre-test score: 10 scores out of 20
         Maximum Pre-test score: 17 scores out of 20
         Minimum Post-test score:14 scores out of 20
         Maximum Post-test score: 20 scores out of 20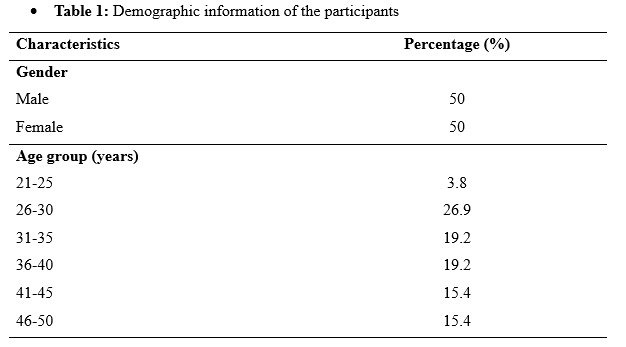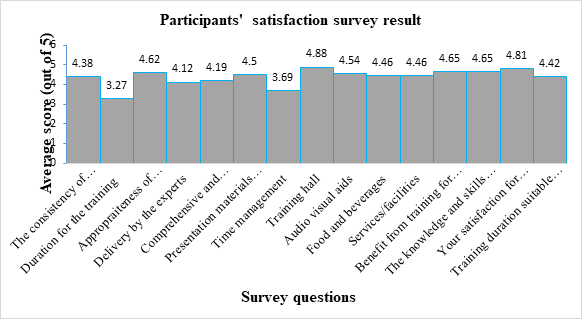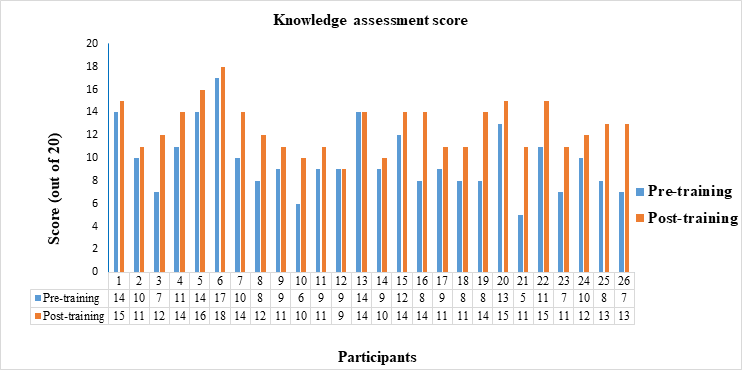 2. ToT on the Installation of Smart Farming Technologies
Training Participants (Trainees) : Total 7 academicians
Training topics
hands-on installation of an agro-meteorology station and smart irrigation system.
Evaluation:
Minimum Pre-test score: 13 scores out of 20
Maximum Pre-test score: 16 scores out of 20
Minimum Post-test score:17 scores out of 20
Maximum Post-test score: 20 scores out of 20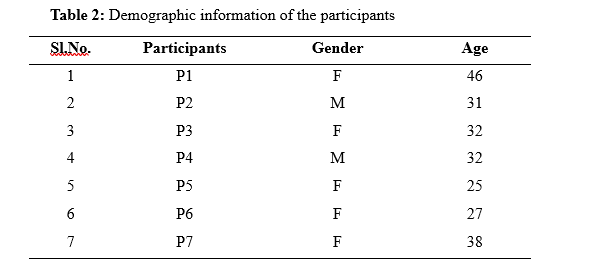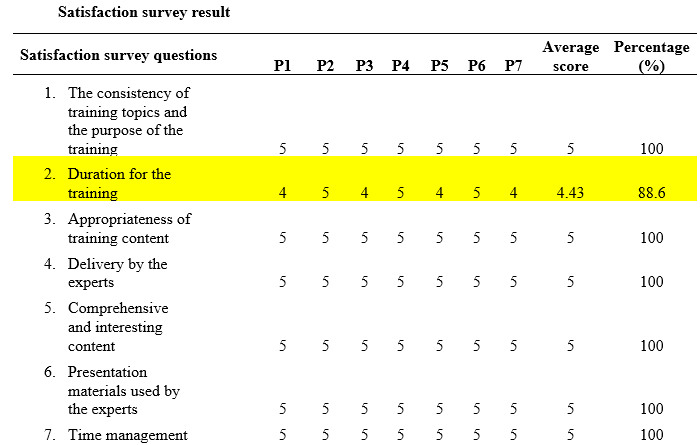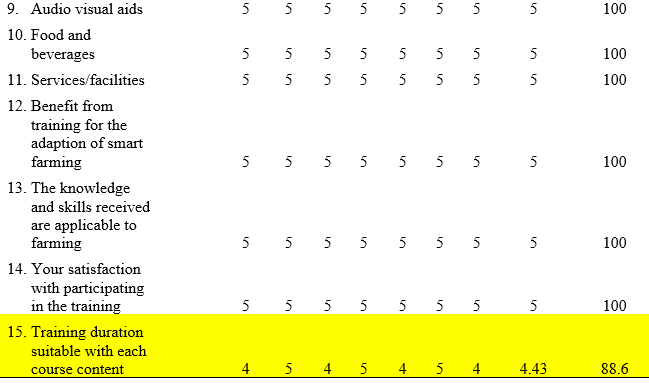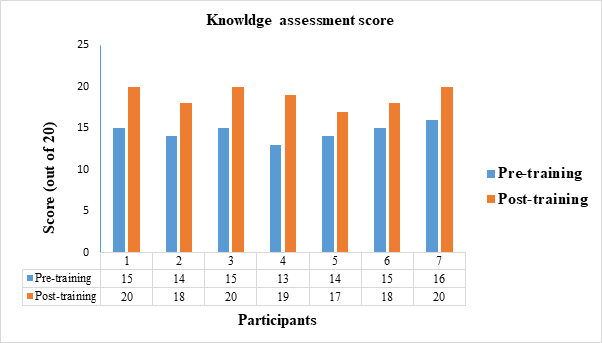 3. Farmers' Training on Smart Farming: Pathway to Future Agriculture
Training participants (Trainees): Total 26 (Technical staff from CNR: 2, educated farmers: 24)
Training topics:
Smart monitoring, control, and automation.
Agro-Business: Business modelling
Digital agriculture, data capture, storage, and transfer
Installation of an automated weather station
Smart irrigation
Evaporative cooling pad
Smart farming in Bhutan: experiences and challenges in Nahi gewog
Hands-on practice of smart irrigation, cooling pad, and soil and EC sensors
Standardization
Agro-health and safety: Diseases, pest, and fertilizer management, food safety and traceability
Orientation to the e-learning platform