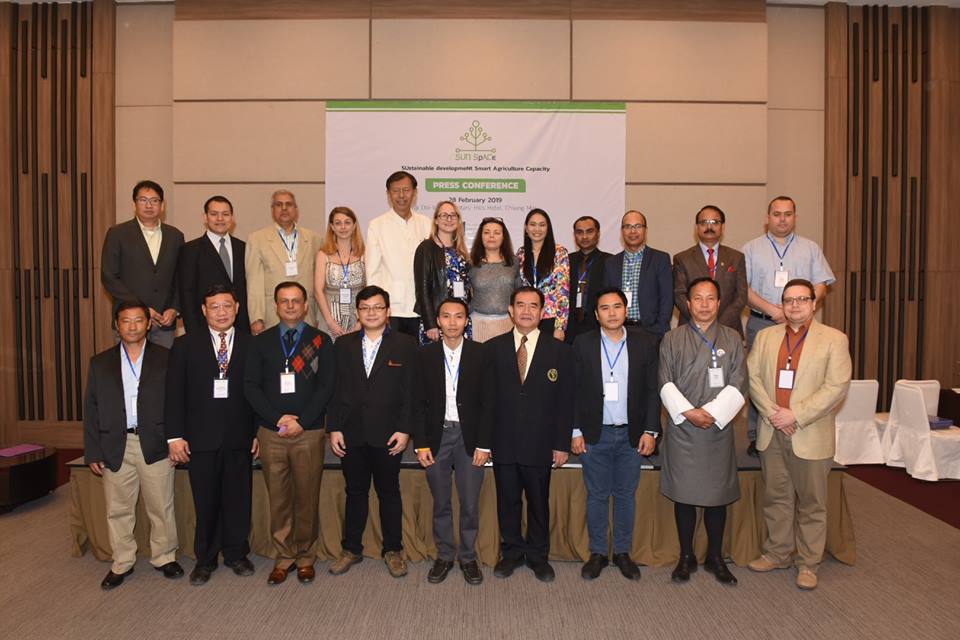 We are pleased to inform you that the project SUNSpACe has officially been launched from February 25 to March 01, 2019, in Chiang Mai, Thailand. The main 4 objectives of this project: to train farmers in Asian Partner countries; to target groups in the country Alliances in Asia with cooperation from European Union universities; to promote knowledge management systems for adding value to product production Cost control Risk management; to use technologies to develop farmers, so they become Smart Farmers; and to use Smart Technologies to promote
sustainable agriculture.
The project will have a duration of 3 years from January 2019 to December 2022.